Music is life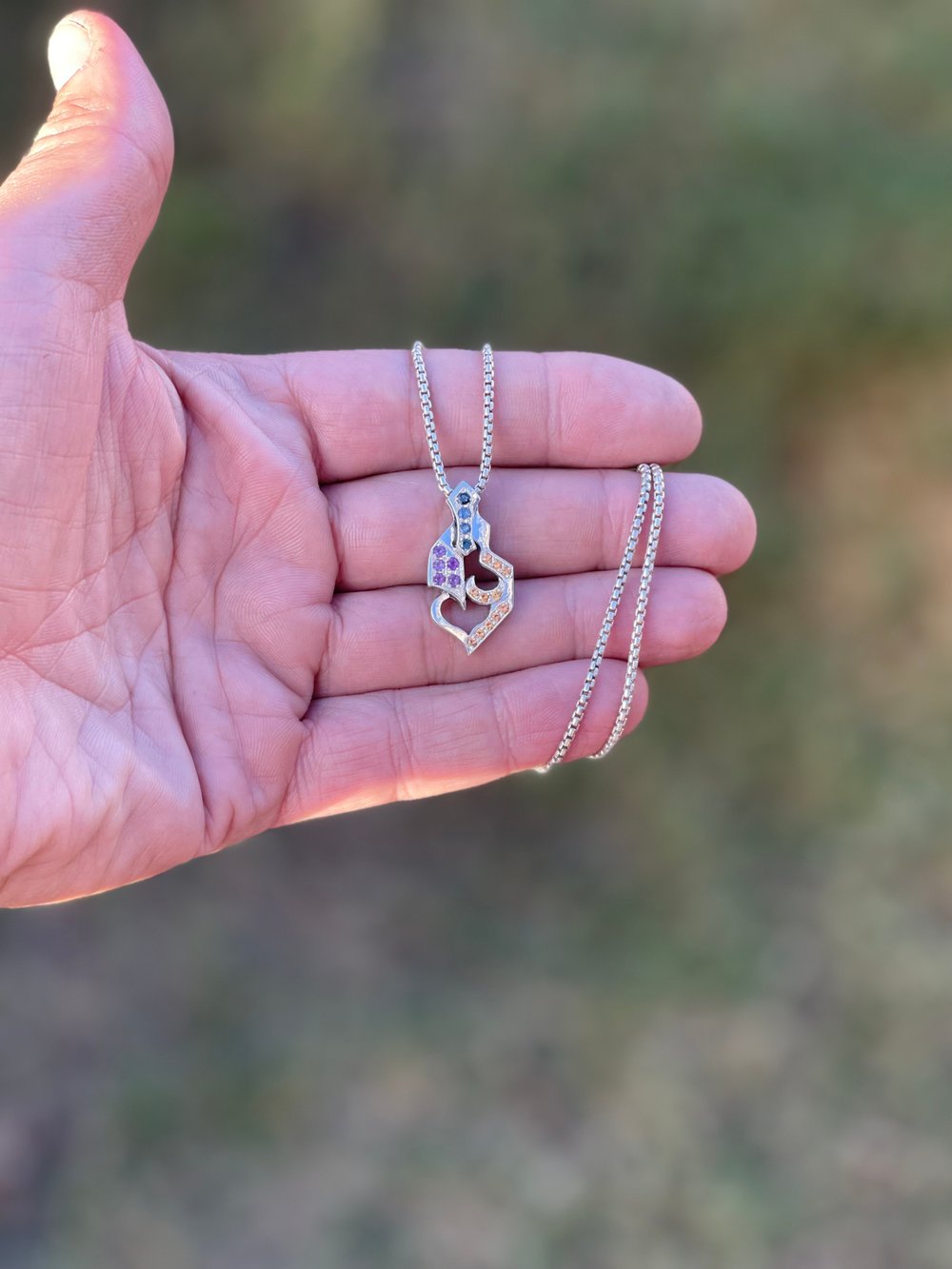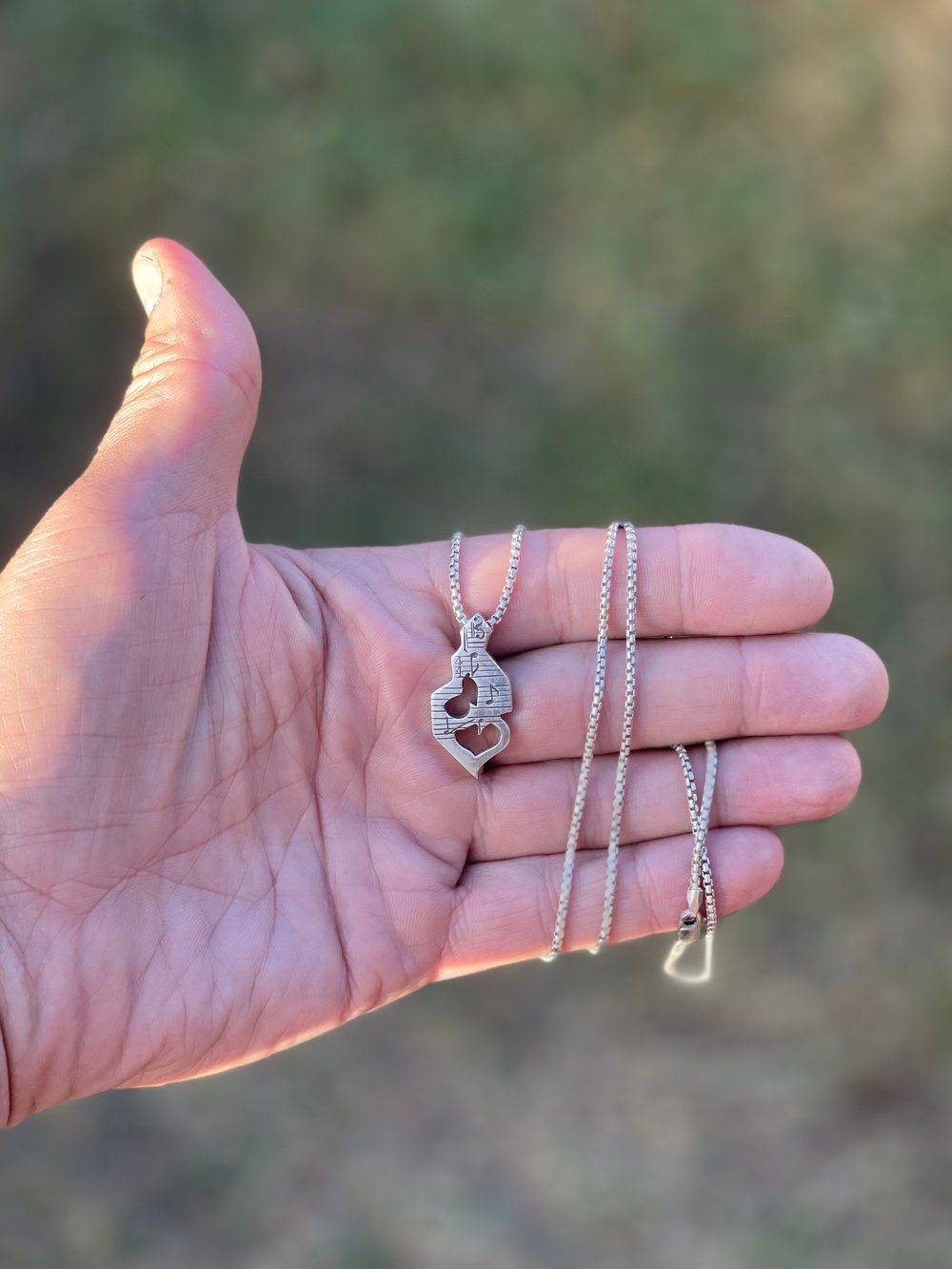 This handmade, hand engraved pendant features all natural sapphires, amethyst, and blue spinels.
The backside is engraved with a self composed riff.
Written on baritone, allegro tempo, and on an acoustic grand piano.
This was an ode to how important music is in my life!
Made from .925 sterling silver. Comes shipped with chain.